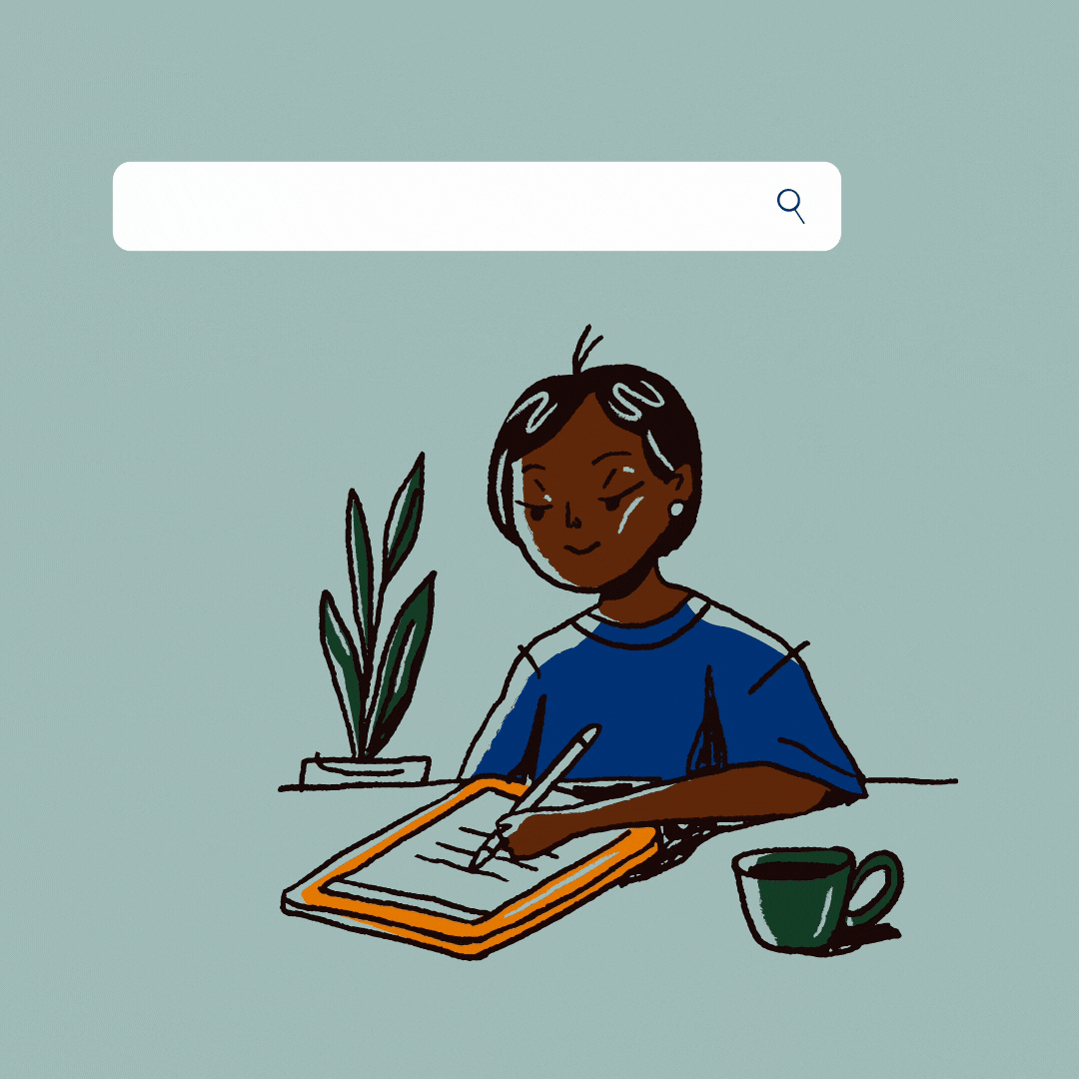 Honestly, I've been asking myself the same question.
Other than my horrendous teenage Tumblr blog, I've only blogged two other times. I wrote about my first academic research experience at Northwestern University and described the culture, political climate, and secondary education of Madrid, Spain during a semester abroad. Most of my writing gigs have been solely about advancing further into this industry or getting paid.
In 2017 and 2016, I wrote my own graduate-level theses at two different Big Ten Universities. I loved the process of creating my own thesis and then researching to defend that thesis. The resources were plentiful and the universities paid well. The writing and research styles of academia strengthened my current writing voice, style, and semantics. As much as I loved spending hours in the library reading lovely, empowering texts, it was so solitary. My friends and family didn't understand the vocabulary I was using to describe my research or what came after the paper was written (which was essentially nothing). I felt so passionate about my work and its importance to me, but it felt so disconnected from the people I wanted to share it with and the impact I thought it would have.
Universities are rich with privatized knowledge and intellectual property and push students mentally and emotionally beyond what they can handle. Instead of continuing on with academic writing, I tried to focus on exchanging knowledge without stratification.
After graduating with my Bachelor's in 2018, I craved something different. I was a photography instructor, a substitute teacher, a hostess for a quasi-bougie restaurant, and more. I walked around the city, took the train, and began engaging with the serendipity around me again. I wasn't in the library just reading and theorizing about encountering these experiences, I was living them. Life experience can be the best teacher. I kept having meaningful conversations that connected me to distinct people and places in the city, and I wanted to write about the lessons I was learning. I thought that pitching articles to news publications I admired was the answer- and in part- it was.
Something I've noticed is that freelance writing can feel like just another academic institution. In a much shorter, digestible way (than a 30-page research paper), I am able to thread sources and stories to finish a complex puzzle. It's fun to find excuses to talk to people I usually wouldn't approach, listening to their voices on my phone later, clicking through the pictures I took of them, having 15 tabs open on my computer about one specific topic. It feels exhilarating when I finish an article, but the process can feel complex, time-consuming, and political. I am interested in sharing stories about disenfranchisement, gentrification, and the people that make Philadelphia. Nonetheless, if powerful, wealthy people stand to lose money behind investigative work, an article may never see the light of day. It shouldn't be this way, but there are many hidden costs that come with telling the truth, especially in a world dominated by white men.
My creative work is probably the most important to me. I can relax into experimenting with style, formatting, and imagery. I most enjoy submitting prose, poems, short stories, and essays sporadically to different small publications. I get way more rejections than I get acceptances, but what matters most to me, is choosing publications that actually value anything that I create. I usually do not post drafts of this kind of work online.
This year, I want to utilize the blog on my website to synthesize some of my experiences and interactions with the music, tv, podcasts, and news that I find thought-provoking. I'll still be freelancing, but I am excited to write blog posts that involve some of my other interests. I also want to translate my posts into Spanish and (potentially) Brazilian Portuguese to engage more readers.